Our Mission Statement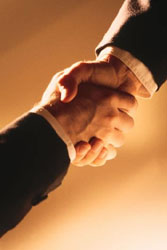 It's easier to understand our Mission when you understand our Philosophy.
We believe that life happens when you make plans.
We are goal-setters, and we firmly believe in the value of hard work and perseverance in the pursuit of our goals.
We are committed to maintaining the highest standards of ethics and integrity. 
IT IS OUR MISSION - to learn and understand our client's financial situation and provide them with unique solutions to help them reach their goals.  We endeavor to offer every client a clear vision of their financial future, and the confidence that comes from having a plan to make their dreams a reality.